I first met Dr. Jerry Epstein and his wife Clarice Kjerulff at the beginning of the 2015 Spring semester. I found a job posting at the Career Office in Frese Hall that said they needed help with office work in their home. I found out that Dr. Epstein was a mathematician who had developed an evaluation tool for educators to assess what methods were best for getting students to improve there comprehension of mathematics, particularly calculus.
Dr. Epstein had not been in good health. He had the foresight to see that the baton had to be passed on. He really cared about having his be carried on beyond what he had been doing on his on up until the time he brought me on.
If there are any educators anywhere in the world, but especially at Queens College of course, interested in promulgating Dr. Epstein's work, then please get in touch with his wife, Clarice Kjerulff, through the group Facebook page, The Mathematics Concept Inventories. The American Mathematical Society published a paper on his work titled The Calculus Concept Inventory— Measurement of the Effect of Teaching Methodology in Mathematics.
I helped Dr. Epstein craft this plea to his fellow educators in the world of mathematics:
"February 16, 2015. Colleagues and friends: I have developed a Facebook group for people with experience and interest in mathematics education. You would all be very valuable in the ongoing effort to ensure that the Basic Skills Diagnostic Test (BSDT) and the Calculus Concept Inventory (CCI) continue to be available, at no cost, to educators and mathematics education researchers into the far future for the benefit of mathematics education around the world.
The BSDT is a test developed from 30 years of work to measure conceptual understanding of mathematics, at levels from elementary school through pre-calculus. It is in two parts. The first part should be, in theory, accessible to a competent eighth grade student. The second part is at the elementary algebra level, except for two items, which most would assume are covered in a second course in algebra. Experience shows that the percentage of students competent at the intermediate algebra level is extremely small.
The CCI is a test of conceptual understanding (only) in first semester calculus. The CCI was developed following and modeled after the development of the Force Concept Inventory (FCI) in physics. The FCI now goes back about 30 years and it's had a very dramatic effect on Physics education, producing a large body of research showing that "interactive engagement" (i.e. methods) are vastly superior in producing conceptual understanding.
Initial results from the CCI show the same dramatic difference based on teaching methodology. A very fundamental question is to determine whether the same difference in outcome, based on teaching methodology, continues to hold in mathematics. That is, whether interactive engagement methods in mathematics produce the same dramatic improvement in conceptual understanding as is seen in physics.
The CCI is playing the same role in calculus as the FCI did in physics. First results show clearly a very dramatic (two standard deviations) improvement in gain exactly as seen in physics. It is a huge effect. Both the BSDT and CCI have been given to more than 10,000 students each in perhaps 30 states and 20 foreign countries within the last 10 years. We continue to seek schools and classes to continue to use the tests and collect data for the ongoing study.
I hope to develop a permanent structure to maintain the ongoing project for the CCI and the BSDT in a way similar to the history of the FCI, but not dependent on me personally. This is the core mission of where we are at to develop this ongoing structure that can continue with or without my direction. I am seeking a core group of people who wish to be involved in the continuation of these projects."
There will be a memorial at St Mark's Episcopal Church in Jackson Heights, NY.
———————————————-
For a more extensive biography on Dr. Epstein follow the links at the beginning or end of the short excerpt from the story below: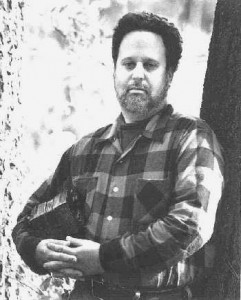 On September 23, the folk music community lost one of its guiding lights with the passing of Jerry Epstein. To sum up all the contributions and inspiration this man provided is an impossible task. Labels of folklorist, singer, arranger, conductor, concertina player, pianist, dancer, caller, writer, teacher and organizer are just some of the roles he embraced during his 40 plus year involvement with folk music. His infectious passion for traditional music certainly was a spark that gave inspiration to many people over the decades, including this writer…

—————————————————————-